Coupe d'Europe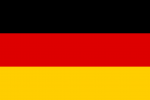 ·         Der Coupe d'Europe ist das Hauptturnier in der Bochumer Rundsporthalle. Der DBC Bochum ist als Titelverteidiger gesetzt und möchte seinen Triumph aus dem vergangenen Jahr in Prag nun vor heimischem Publikum wiederholen. Zu erwarten sind mehrere Weltklassespieler mit großem Namen.
An der Endrunde nehmen sechs Mannschaften aus ganz Europa teil. Neben dem gesetzten Titelverteidiger, in diesem Falle der DBC Bochum, der im vergangenen April in Prag den Europapokal gewann, erreichen fünf weitere Mannschaften über eine Qualifikationsrunde die Endrunde.
Die Qualifikationsrunden werden in Gruppenphasen mit zwölf Teilnehmern in drei unterschiedlichen Ländern gespielt. Zu vergleichen ist der Europapokal mit der Champions-League im Fußball, in der die Landesmeister und eventuell Zweitplatzierten eine Startberechtigung bekommen.
Die Mannschaften bestehen aus drei Spielern, die jeweils eine unterschiedliche Disziplin spielen. Cadre 47/2, Cadre 71/2 und Einband.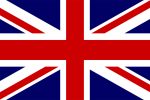 ·         The Coupe d'Europe is the main tournament. The Dahlhauser-Billardclub wants to defend his last years title in front of his local audience. It's expected that a lot of world class players will show their skills.
Six european teams are participating in the final round. Five teams will be qualified from the qualification round, which is held in three different locations. These five teams will be completed by the defending champion DBC Bochum.
The qualification rounds will played in group stages with 12 participants. You can compare the Coupe d'Europe with the champions-league in soccer, where the first two places get a ticket for the championship.
The teams consist of three players, where every single player plays one discipline. Balkline 47/2, balkline 71/2 or 1-cushion.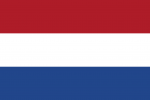 ·         De Coupe d'Europe is het belangrijkste toernooi in de Rundsporthalle van Bochum. De DBC Bochum is ingesteld als de verdedigende kampioen en wil zijn triomf  van vorig jaar in Praag voor zijn lokaal publiek herhalen. Verschillende spelers van wereldklasse niveau worden verwacht.
Zes teams uit Europa nemen deel aan de finaleronde. In aanvulling op de verdedigende kampioen, in dit geval de DBC Bochum, die won de Europa Cup afgelopen april in Praag, vijf meer teams kunnen de finale over een kwalificatieronde bereiken.
De kwalificatierondes worden in Groepsfases gespeeld met 12 deelnemers in drie verschillende landen.U kun de Coupe d'Europe ook met de Champions League in het voetbal vergelijken, waarin de landeskampioenen en eventueel de tweede plaats een start toestemming krijgen.
De teams bestaan uit drie spelers, die elk een andere discipline spelen. Anker 47/2, anker 71/2 en bandstoten.
Group A
1. Douarnenez Sport Billard
2. Barrage Club Athen
3. Eldense Billar Club
Group B
1. Billard Club Oissel
2. Chartres Billard Club
3. Soissons
4. Team Austria
Group C
1. Billar Club Vic
2. Billard Club Canon d'or
3. Billardclub Zürich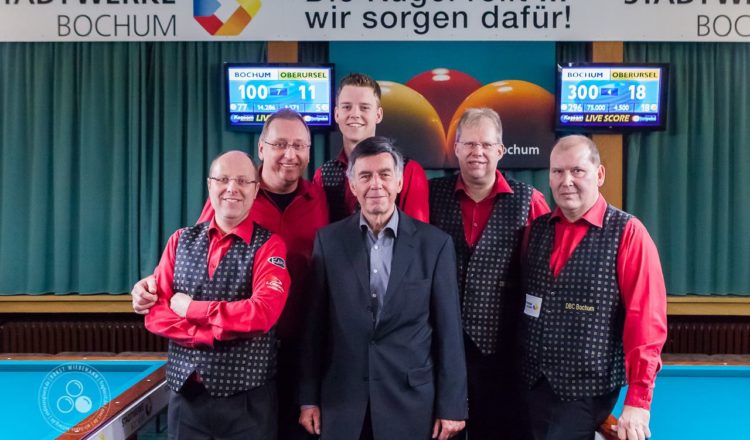 NOCKEMANN Thomas 1
HAVLIK Ludger 2
VAN ETTEN Sam 3
BERGER Thomas reserve 4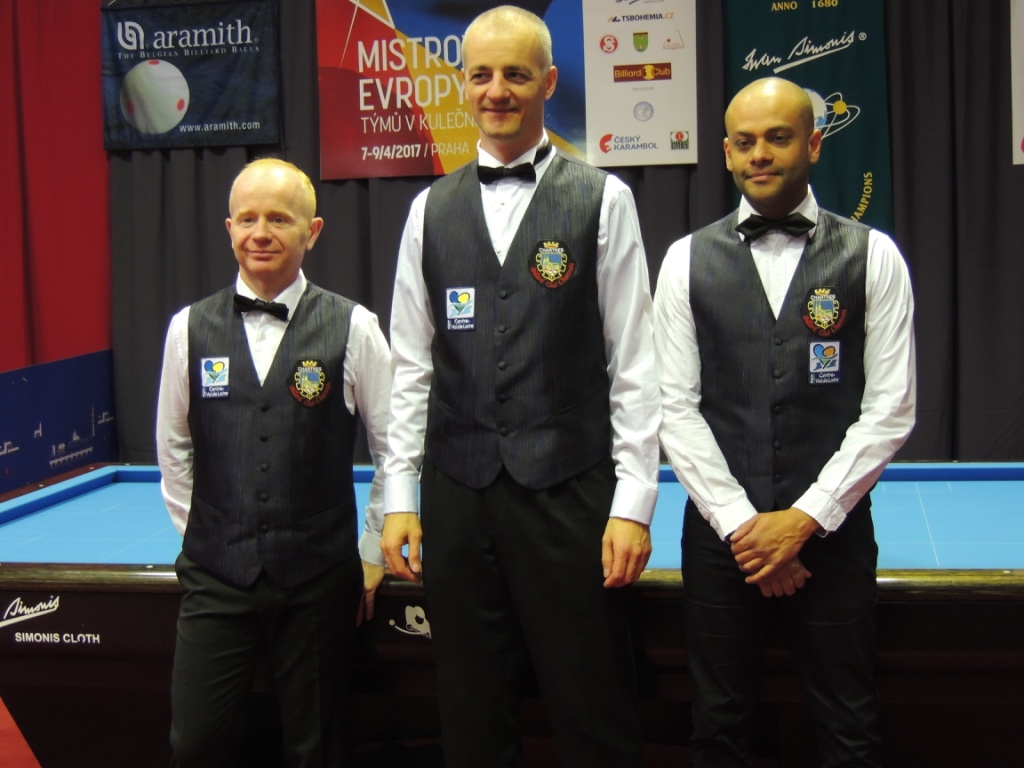 BILLARD CLUB CHARTRAIN
GERIMONT Willy 1
JUSTICE Jacky 2
GRETILLAT Xavier 3
GIRARD Johann reserve 4
PARIOT Laurent reserve 5
HENRIKSEN Anders reserve 6
FRA 3
Waiting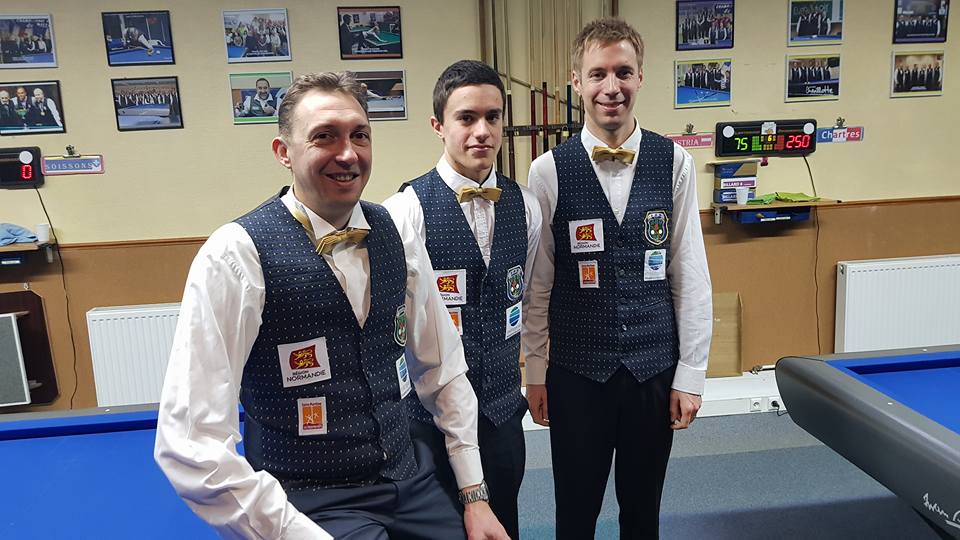 BILLARD CLUB DE OISSSEL
PETIT Johann 1
MARTORY Pierre 2
LEGROS Benoît 3
DEVOGELAERE Mikaël reserve 4
MILLET Daniel reserve 5
FRA 2
Waiting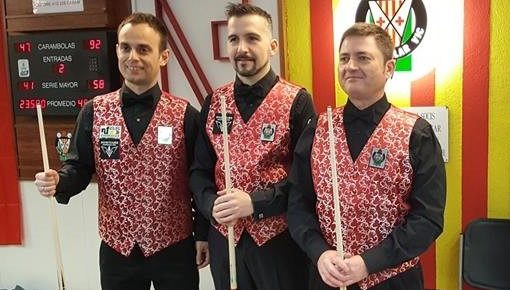 MATA Esteve 1
ESPINASA Joan 2
CUENCA Raul 3
MONTES Antonio reserve 4
ESP 1
Waiting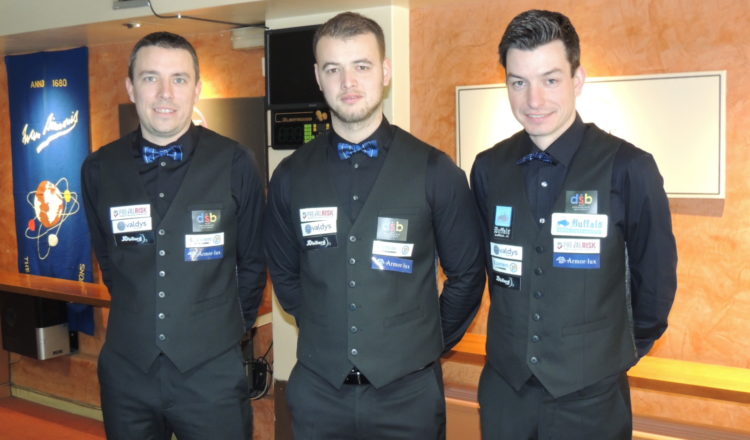 DOUARNENEZ SPORT BILLARD
LE DEVENTEC Gregory 1
SOUMAGNE Pierre 2
SWERTZ Raymund 3
LE DEVENTEC Florent reserve 4
FRA 1
Waiting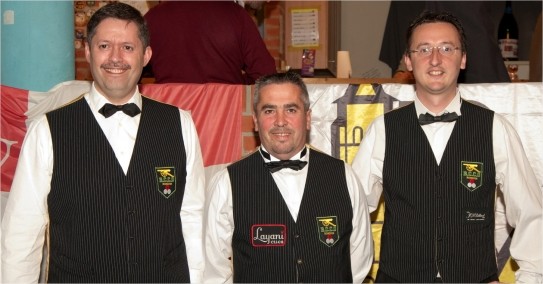 BILLARD CLUB DU CANON D'OR
DJOUBRI Brahim 1
VILLIERS Bernard 2
FLORENT Jean-françois 3
DESSAINT Pascal reserve 4
TAFFIN Emmanuel reserve 5
FLORENT Julien reserve 6
FRA 5
Waiting
BC de Oissel ( FR )
Match Points
BC Chartrain ( FR )
0
2
Game Points
2
4
Player
Points
Innings
Run
Average
Score
Game
Player
Points
Innings
Run
Average
Score
Martory
51
5
24
10,20
0
47 / 2
Gerimont
250
5
212
50,00
2
Legros
200
10
66
20,00
2
71 / 2
Gretilat
33
10
19
3,30
0
Petit
83
32
30
2,59
0
1 Cushion
Justice
120
32
16
3,75
2
 
334
 
 
 
 
 
 
 
403
 
 
 
 
 
59%
 
 
 
 
 
 
 
71%
 
 
 
 
Douarnenez SB ( FR )
Match Points
BCCO Ronchin ( FR )
2
0
Game Points
6
0
Player
Points
Innings
Run
Average
Score
Game
Player
Points
Innings
Run
Average
Score
Swertz
250
5
241
50,00
2
47 / 2
Djoubri
44
5
29
8,80
0
Soumagne
200
5
111
40,00
2
71 / 2
Florent
56
5
34
11,20
0
Le Deventec
120
19
34
6,32
2
1 Cushion
Villiers
112
19
39
5,89
0
 
570
 
 
 
 
 
 
 
212
 
 
 
 
 
100%
 
 
 
 
 
 
 
37%
 
 
 
 
DBC Bochum ( D )
Match Points
BC Chartres ( FR )
2
0
Game Points
6
0
Player
Points
Innings
Run
Average
Score
Game
Player
Points
Innings
Run
Average
Score
van Etten
250
1
250
250,00
2
47 / 2
Gerimont
2
1
2
2,00
0
Nockemann
200
7
95
28,57
2
71 / 2
Gretilat
97
7
87
13,86
0
Havlik
120
15
41
8,00
2
1 Cushion
Justice
82
15
52
5,47
0
 
570
 
 
 
 
 
 
 
181
 
 
 
 
 
100%
 
 
 
 
 
 
 
32%
 
 
 
 
Club Billar Vic ( ES )
Match Points
Douarnenez SB ( FR )
2
0
Game Points
4
2
Player
Points
Innings
Run
Average
Score
Game
Player
Points
Innings
Run
Average
Score
Cuenca
193
4
106
48,25
0
47 / 2
Swertz
250
4
190
62,50
2
Mata
200
4
100
50,00
2
71 / 2
Soumagne
112
4
193
28,00
0
Espinasa
120
26
23
4,62
2
1 Cushion
Le Deventec
105
26
23
4,04
0
 
513
 
 
 
 
 
 
 
467
 
 
 
 
 
90%
 
 
 
 
 
 
 
82%
 
 
 
 
DBC Bochum ( D )
Match Points
BC de Oissel ( FR )
0
2
Game Points
2
4
Player
Points
Innings
Run
Average
Score
Game
Player
Points
Innings
Run
Average
Score
van Etten
250
4
128
62,50
2
47 / 2
Martory
225
4
126
56,25
0
Nockemann
59
7
123
8,43
0
71 / 2
Legros
200
7
28
28,57
2
Havlik
31
10
19
3,10
0
1 Cushion
Petit
120
10
54
12,00
2
 
340
 
 
 
 
 
 
 
545
 
 
 
 
 
60%
 
 
 
 
 
 
 
96%
 
 
 
 
Club Billar Vic ( ES )
Match Points
BCCO Ronchin ( FR )
0
2
Game Points
2
4
Player
Points
Innings
Run
Average
Score
Game
Player
Points
Innings
Run
Average
Score
Mata
250
5
148
50,00
2
47 / 2
Djoubri
60
5
53
12,00
0
Cuenca
139
10
82
13,90
0
71 / 2
Florent
200
10
81
20,00
2
Espinasa
88
12
27
7,33
0
1 Cushion
Villiers
120
12
37
10,00
2
 
477
 
 
 
 
 
 
 
380
 
 
 
 
 
84%
 
 
 
 
 
 
 
67%
 
 
 
 
DBC Bochum
Match Points
Club Billar Vic
2
0
Game Points
4
2
Player
Points
Innings
Run
Average
Score
Game
Player
Points
Innings
Run
Average
Score
Sam van Etten
250
2
250
125,00
2
47 / 2
Esteve Mata
35
2
20
17,50
0
Thomas Nockemann
200
3
124
66,67
2
71 / 2
Raul Cuenca
53
3
25
17,67
0
Ludger Havlik
81
11
26
7,36
0
1 Cushion
Joan Espinasa
100
11
43
9,09
2
 
531
 
 
 
 
 
 
 
188
 
 
 
 
 
93%
 
 
 
 
 
 
 
33%
 
 
 
 
 
 
 
 
 
 
 
 
 
 
 
 
 
 
Douarnenez Sport Billard
Match Points
BC Oissel
2
0
Game Points
4
2
Player
Points
Innings
Run
Average
Score
Game
Player
Points
Innings
Run
Average
Score
Gregory le Deventec
120
18
27
6,67
2
47 / 2
Johann Petit
93
18
32
5,17
0
Pierre Soumagne
153
6
79
25,50
0
71 / 2
Benoit Legros
188
6
93
31,33
2
Raymund Swertz
250
4
137
62,50
2
1 Cushion
Pierre Matory
142
4
108
35,50
0
 
523
 
 
 
 
 
 
 
423
 
 
 
 
 
92%
 
 
 
 
 
 
 
74%