Damenmeisterschaft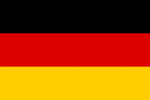 Der DBC Bochum entwickelt auch im Damenbereich neue Talente und begeisterte Billardspielerinnen. In einem offenen Tunier mit acht Spielerinnen wird sich am Ende Eine durchgesetzt haben. Gespielt wird wie beim Jugendturnier an zwei kleinen Turnierbillards.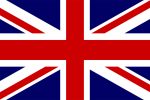 ·         The DBC Bochum encourages also female players which play billiards enthusiastically. In an open tournament with eight players one female player will prevail. They will be playing on two little tables like the youth players.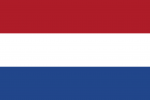 ·         De DBC Bochum ontwikkelt ook nieuwe talenten in het dames biljarten. In een open toernooi met acht spelers word gespeeld als in de jeugdtoernooi op twee kleine toernooi Biljart.
Jenny Aßmann (BCC Witten)
Christine Schuh (Bergisch Gladbacher BC)
Katja Titze (BSC Merzenich)
Jutta Aschenbach (BSG Duisburg)
Steffi Daske (BC Bergefeld)
Tanja Outarahout (Vereinslos)
Gloria Abbenath (Billardunion Nord)
Finn Marie Möller (DBC Bochum)
Vorrunde: 20 Ball / 40 Aufnahmen
Gruppe A
 
 
20.04. 10.00 Uhr
 
Jenny Aßmann – Jutta Aschenbach 
20:15 in 37
20.04 13.00 Uhr
 
Christine Schuh – Katja Titze
12:20 in 26
20.04. 17:30 Uhr
 
Jenny Aßmann – Katja Titze 20:6 in 30
 
 
 
 
Gruppe A
 
 
21.04. 10.00 Uhr
 
Jutta Aschenbach – Christine Schuh 14:20 in 33
 
21.04. 13.00 Uhr
 
Jenny Aßmann – Christine Schuh  16:20 in 39
 
21.04. 16.00 Uhr
 
Katja Titze – Jutta Aschenbach 20:15 in 36
 
Gruppe B
 
 
20.04. 11.30 Uhr
 
Steffi Daske – Finn Marie Möller
20:20 in 36
20.04. 16.00 Uhr
 
Tanja Outarahout – Gloria Abbenath
20:18 in 39
20.04. 19:00 Uhr
 
Steffi Daske –Tanja Outarahout 20:16 in 33
 
 
 
 
Gruppe B
 
 
21.04. 11.30 Uhr
 
Finn Möller – Gloria Abbenath 9:20 in 33 
 
21.04. 14.30 Uhr
 
Steffi Daske – Gloria Abbenath 20:8 in 19
 
21.04. 17:30 Uhr
 
Tanja Outarahout– Finn Möller 20:14 in 27
 
Halbfinale /Finale: 25 Ball / 50 Aufnahmen
HF 1 22.04. 10 Uhr 
 
Christine Schuh – Tanja Outarahout
HF 2 22.04. 11.30 Uhr
 
Steffi Daske – Jenny Aßmann
Finale 22.04. 13.30 Uhr
Sieger HF1 – Sieger HF2